Harbor, Hotel, Retail Village, Residences & Aerodrome
The Kakona Aerodrome & Harbor rests on the western tip of South Abaco near the small Bahamian village of Sandy Point. Located within minutes of the Bahamas' world class deep water sport fishing and legendary flats fishing grounds, home to the elusive bone fish, Leeward Harbor plays host to a range of vessels from mega yachts to flats boats.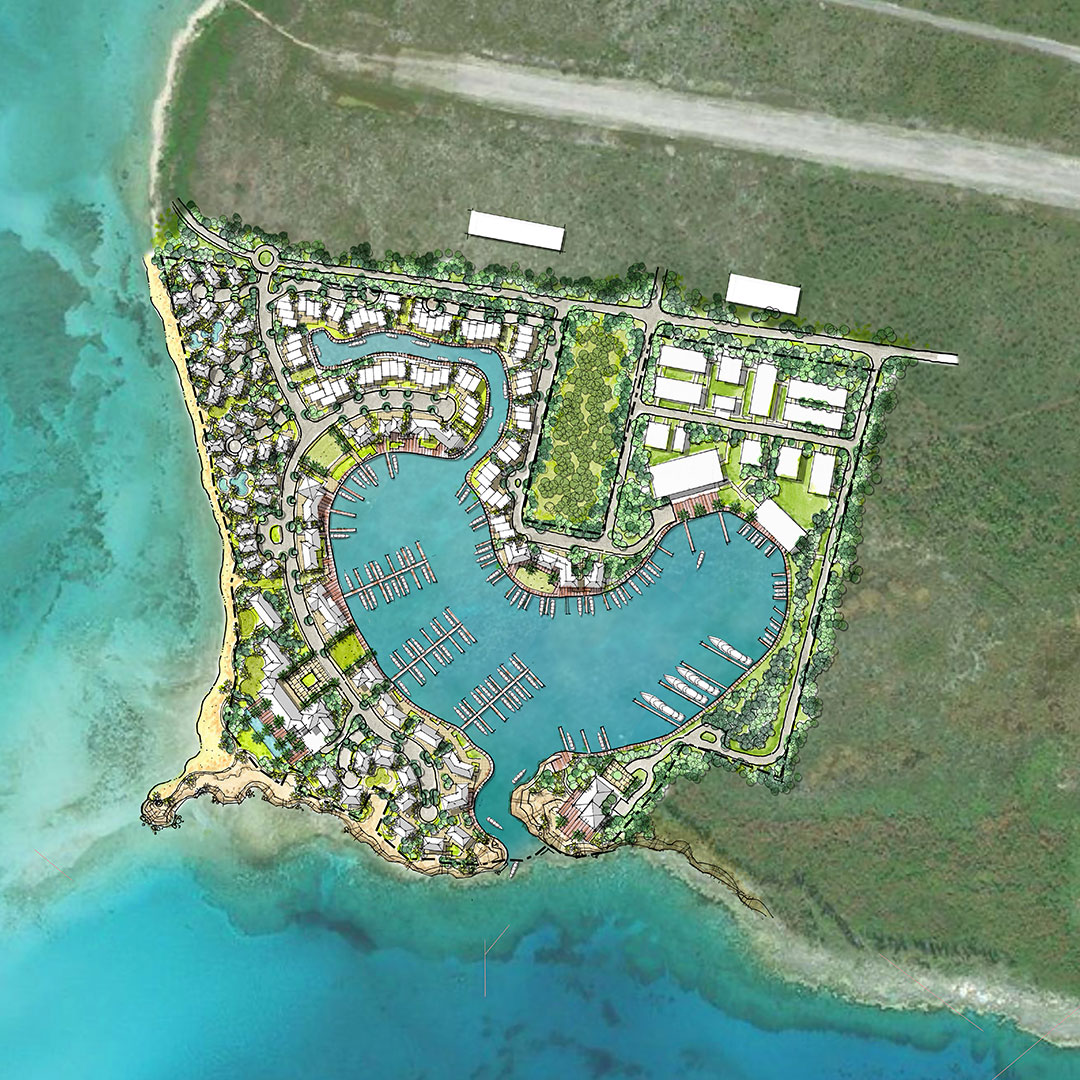 The basin is encompassed by a tropical, mixed-use harbor village, catering to all the boater's and crew's needs, while providing a lively destination for residents and guests alike to enjoy a meal, watch the day's catch come into the harbor or sit in anticipation of another amazing sunset.
Offering 42 keys as part of the Harbor House Boutique Hotel, our guests will experience nothing short of excellence. Offering over 75 residences in a variety of placements within the harbor, Kakona has something for everyone. Let Leeward Harbor be part of your life. Let it be your legacy.
Just a few steps away from the harbor village and promenade, the boutique hotel (Harbor House) anchors the southwestern point of the island, boasting 42-guestrooms and a cafe grill, all with a 270-degree water front view. This unique island destination is complemented by beach side bungalows set on a sunset beach and along with dockside villas with direct access to the harbors' marginal docks. Defined by Bahamian architecture and a relaxed waterfront environment, Kakona Harbor provides the ability to support cargo, dry stack storage and other yacht related services. The location adjacent to Sandy Point provides a direct connection to Abaco's southern most airfield as a port of entry, thus allowing guests to clear customs and enjoy all that Kakona has to offer within minutes of arrival.