David McLay Kidd has leveraged his talent, global experience and Scottish roots to create what is sure to become a showpiece in the world of golf course design — a bold statement considering the nearby competition.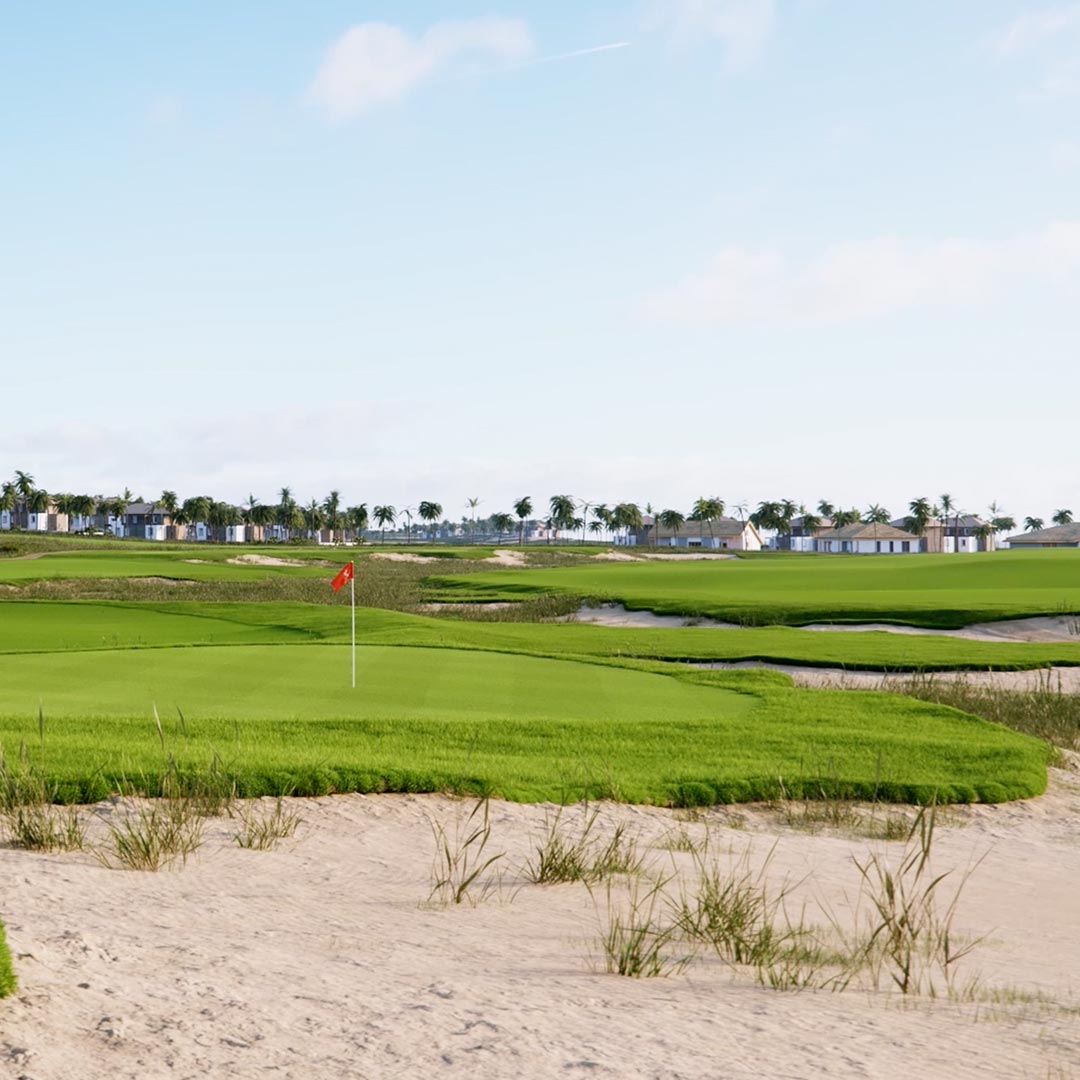 David and his team have superbly prepared Grand Ana so that it kisses the ocean on nine holes, allowing the 15th through the 18th holes to capture the energy from the ocean and convey it into the field of play. The nine interior holes are equally scenic, harnessing South Abaco's natural beauty and strategic water features for a golf experience like no other. Anacaona, the executive course at Conch Sound Point, stands as a private-use amenity for Conch Sound Point owners and guests only, weaving a beautiful tapestry into the interior that otherwise would not exist. Tied directly to the Lodge at Kakona, this golf outing will be experienced only by a select few.
Sport Fishing At Its Finest
South Abaco is famous throughout the world for its sport fishing.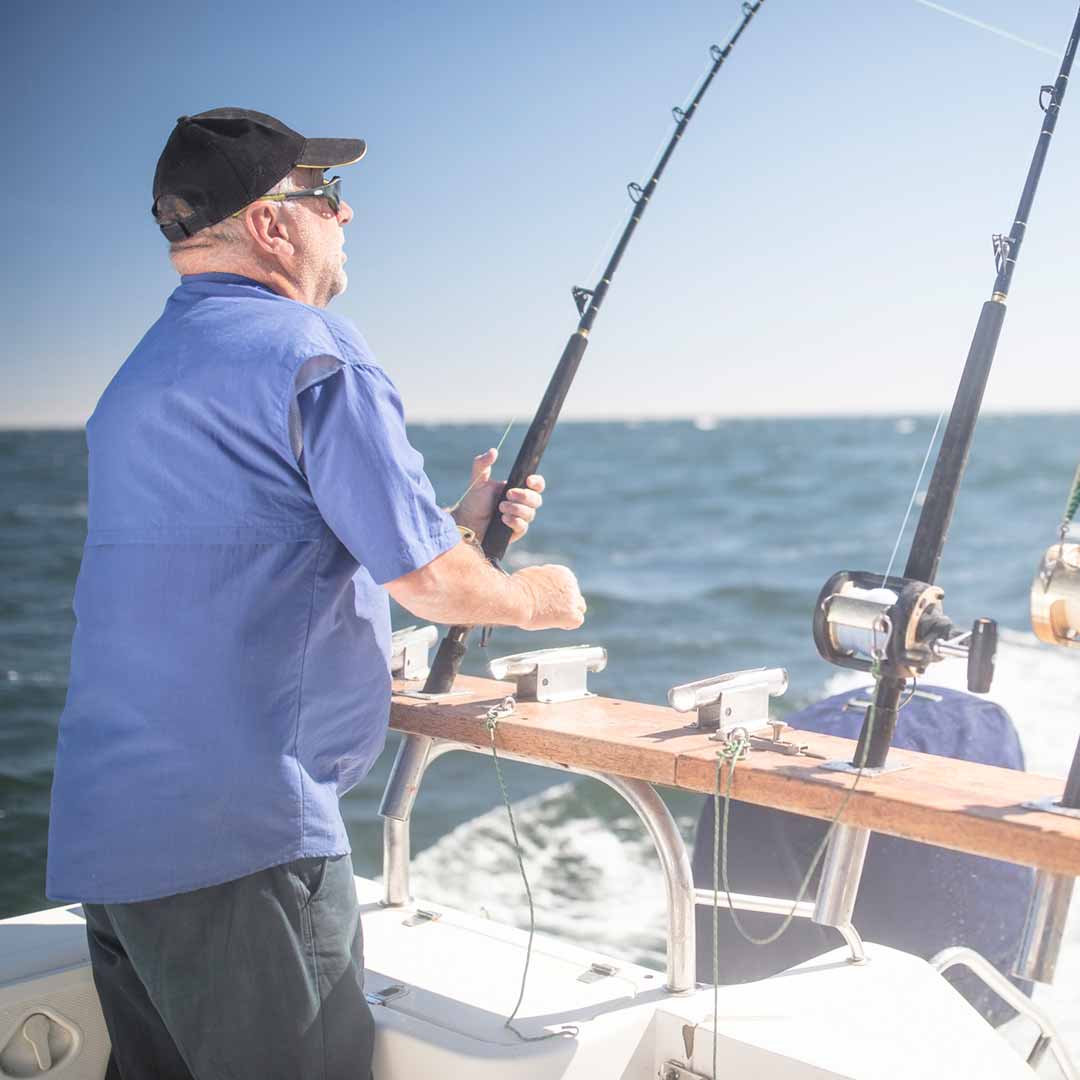 Strategically located at the western tip of South Abaco, Leeward Harbor attracts enthusiasts transiting the area from Florida, the northeastern U.S. and ports farther south. From our branded fishing and charter facility, guests are able to cast into deep water in minutes rather than hours. Should the water be too rough, we can arrange an excursion to the calmer leeward waters just moments away. There you can try your hand at fly fishing and chasing the elusive bonefish. When it's time to venture into different Bahamian waters for a new challenge, Kakona's seaplanes are at your service. Our experienced guides, working with our Concierge, can tailor a fly-out excursion to other out islands of the Bahamas so your sport fishing stories are always new and the experience will always be one to remember.
For those who prefer to swim alongside the fish, Kakona is home to some of the best scuba diving and snorkeling in the world, with shallow reefs just minutes off our shore.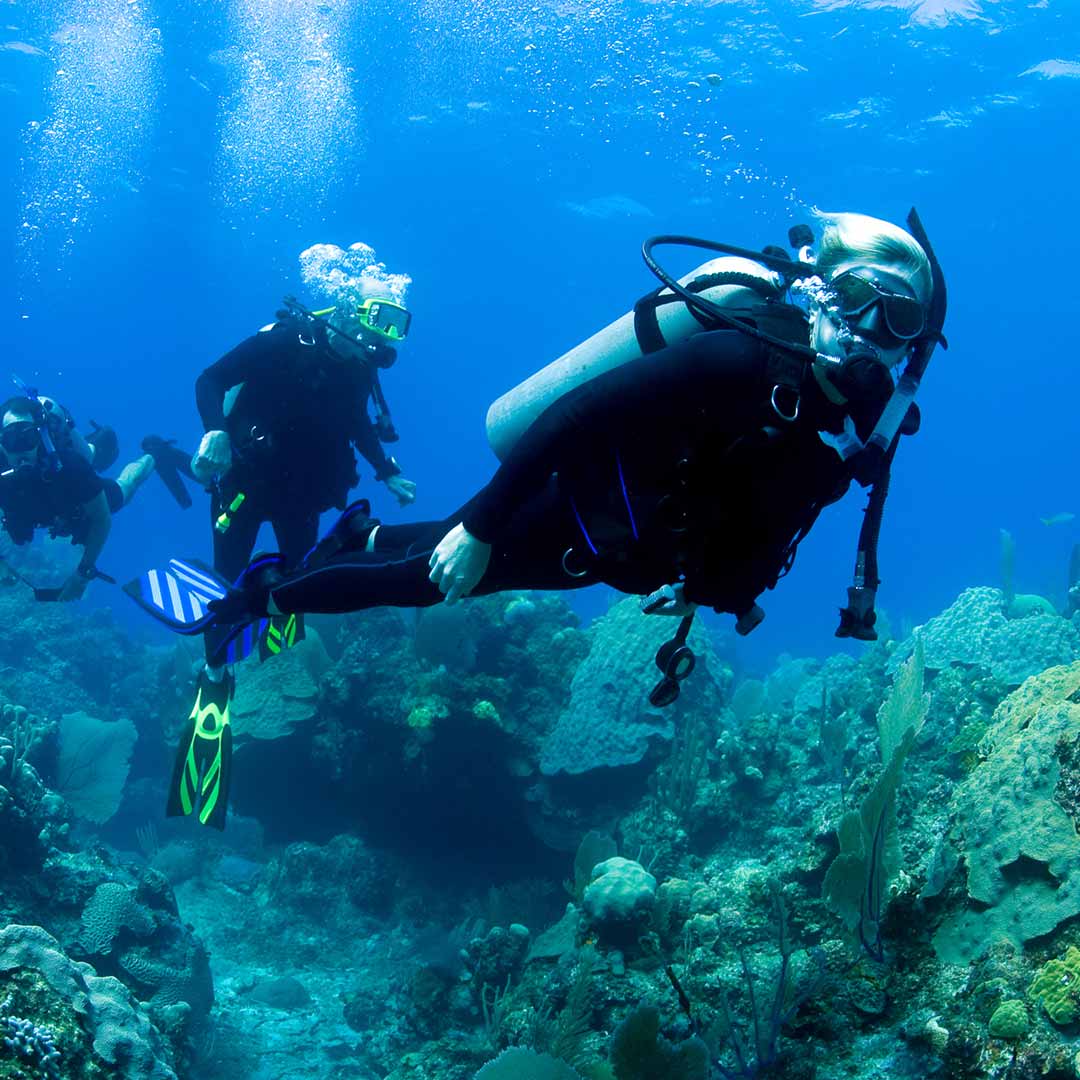 The Leeward side offers the opportunity to paddle board and day sail in our small craft. Show off your nautical prowess in our weekly small craft regatta. Or dip your toes into blue waves as you stroll along five miles of sandy beach from the High Bank Bay to Conch Sound Point. From leisurely to rigorous, aquatic pleasures abound at Kakona.
This beautiful and lush slice of South Abaco was elevated to national park status in 1994.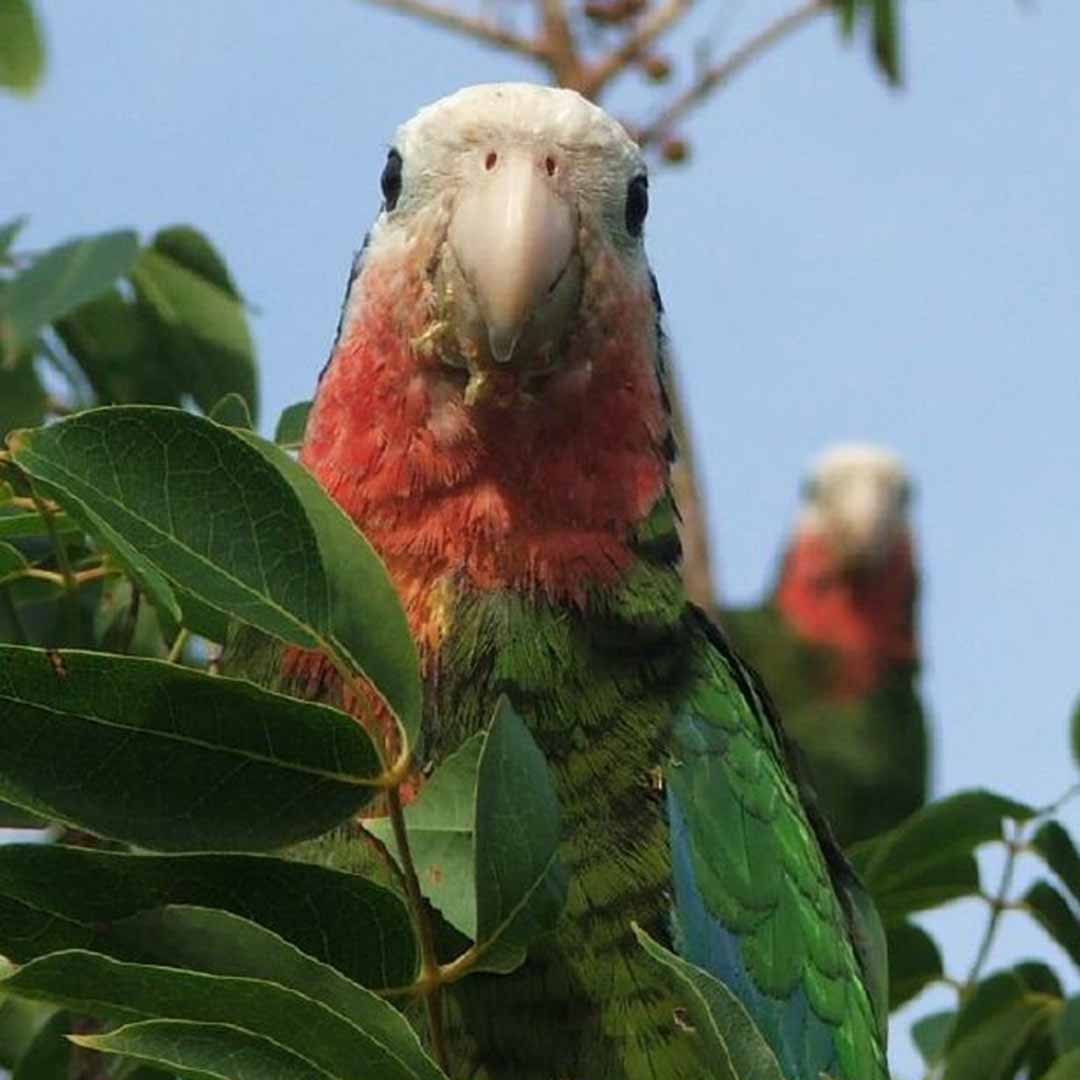 Encompassing over 20,000 acres including over 5,000 acres of pine forest, Abaco National Park sits adjacent to our property. Full of a diverse cross section of wild birds, the park is home to the rare and endangered Abaco Parrot. The parrots once lived on as many as seven islands in The Bahamas, but now only exist in Abaco and Great Inagua.